HOMELESS:HOUSED
HOMELESS:HOUSED is an innovative, five year project between Columbus House and Yale School of Architecture that will produce five buildings designed specifically for those experiencing homelessness. Each building will provide our most vulnerable neighbors with permanent, supportive housing that is replicable, sustainable, and low impact. One house will be constructed per year transforming targeted vacant lots throughout New Haven into new, beautifully designed homes. The first two duplexes are complete and each is occupied with a small family and a single adult. The third design includes three apartments and tenants have moved in. The fourth design is near complete and consists of two one-bedroom apartments. The fifth design is underway and will be an affordable one-family homeownership property. Take a look at and virtually tour these wonderful homes in the photos and videos below!
(If you have trouble viewing the first video of the first home or cannot hear sound, please click here to view on Facebook.)
There are many ways you can support HOMELESS: HOUSED and help Columbus House provide five families with children and five individuals with a permanent place to call home. Pledge an annual contribution for the duration of the collaboration, arrange a gift of appreciated stock or make a one-time gift. (Call John Brooks at 203-401-4400 x 108 for more information.)
Right now, there are about 530 adults and children who need a home in New Haven. You can make a real difference, paving the way for the future of affordable housing and keeping Columbus House at the forefront of providing solutions to ending homelessness. Thank you in advance for your generous support of this important endeavor!
A New Haven by Anne Munger and Matt Marr, was created as an entry in The American Institute of Architects I Look Up Film Challenge
This video was created by Columbus House for the Liberty Bank Foundation competition
A short video about the project from sponsor Pella Windows and Doors
Read more about this exciting project in the New Haven Independent, The Wall Street Journal, Dezeen, Dwell, and Architect Magazine
Watch coverage on WTNH, and in The New Haven Register
4th Home
July 2020
November 2020
3rd Home
July 2019 (see video of near complete home above)
2nd Home
Design chosen May 2018
Foundation poured
Walls going up
6.26.18
Trusses! 7.3.18
8.24.18 Students' last day on building site. We're grateful for their amazing work!

Open House 10.15.18

Time to move-in! 1.16.19
1st Home
Foundation is poured! 7.28.17
8.3.17
8.4.17
Neighborhood Cookout 8.15.17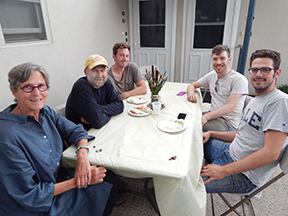 House is ready for contractors to complete 8.15.17
Exterior completed. Interior floors are being laid. Walls are up. Stairs are in. Cabinets are being installed.  9.21.17
Open house celebration 10.2.17
Furniture is delivered 12.19.17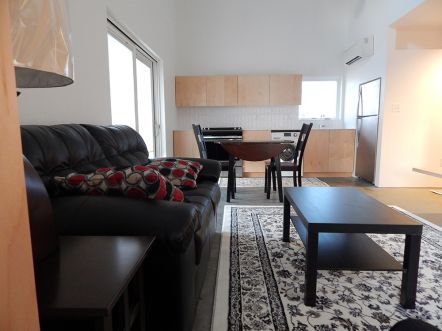 Move-in, just in time for the holidays! 12.20.17